Posted by

RVA Insurance Agency

on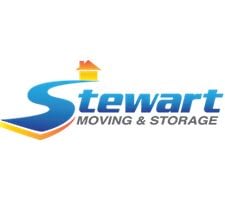 It's not very often that we think about our insurance coverage- unless something happens and we need to make a claim. There are certain events in life that we ought to reconsider our coverage and how we have our insurance plans set up: marriage, birth, death, and divorce, buying or selling cars or homes. Aren't insurance professionals lucky? They get to work with consumers during life's most stressful events! But by having a good relationship with your insurance agent, they can help you be prepared before these major events even take place.
In addition to the coverage your insurance professional can set up for you- there are cases when you can get insurance type coverage- without changing your policy. These are great for short term changes – like the process of moving into your new home. We are Stewart Moving & Storage, a local and long distance moving company, and we are happy to discuss the coverage options available to customers; and the industry best practices to cover your irreplaceables.
All professional moving companies are, by law, required to cover 60 cents per pound on the items they work with a customer. This coverage is at the mover's expense and cost the customer nothing additional. This coverage is actually known as the Waiver of Full Valuation Protection. Think about it- if an item weighs 2 pounds, and is completely destroyed in the move, for what ever reason- the maximum you would receive would be $1.20. I don't know about you but I can't think of anything in my home, besides a bunch of bananas that weighs 2 lbs and only cost me $1.20!
The recommended option is to upgrade to Full Valuation Protection. This is the highest level protection available in the industry. With Full Value Protection, if any article is lost, destroyed or damaged while in our custody, we will either 1) repair the article to the extent necessary to restore it to its pre-move condition, or pay you for the cost of such repairs; or 2) replace the article with an article of like, kind and quality, or pay you for the cost of such a replacement. If the item is part of a set or pair, and we can't replace the item to match, we will replace the entire set or pair. The cost for this coverage will depend on the value of your items and a couple other variables- be sure to ask your mover!
Moving is the perfect time to revisit your coverage levels with your Insurance agent but don't forget about the coverage available through your local or long distance moving company. This may be the perfect supplemental coverage to insure your treasures are covered, should something happen in transition.
Need a few sets of strong hands for your upcoming move? Visit www.stewartms.com for more information or to get in touch with us- and be sure to always ask about Full Valuation Protection coverage for your next move!
Filed Under: Insurance News